Intercom systems can make a world of a difference to your home or business when it comes to communication and management.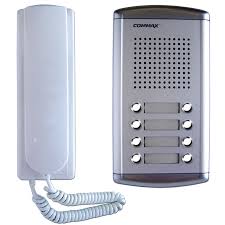 It allows easier communication then a cell phone, to a designated spot within a property at the touch of a button.
Why use an intercom as opposed to a cellphone? Well, a cellphone is specific towards one person. An intercom targets a designated area, and in doing so send your message through a speaker. If you are running a business, need to relay it to a group of people quickly, press the button on your intercom and begin speaking. Intercoms are great for relaying messages to business associates, to have at the entrance of your home, even to call the kids down from upstairs while you're busy. Intercoms are cheap, common, and extremely easy to install – save time and effort for the user.
Locksmith West Los Angeles (424) 251-9622