Everybody has possessions they want to keep close to them, keep safe. People have homes, cars, lockers, and other things which are necessary to be secured.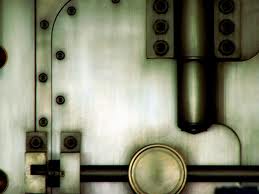 All these things require locks so that they can be protected and kept in reach. In this situation we have to call a local locksmith. Our business revolves around our 24 hour services and we pride ourselves in our reliability and customer service. If you need something kept safe on the spot, don't hesitate to call.
You should call a locksmith to replace worn out materials, renew locks or rekey locks with lost keys. Whenever you think about the protection measures that should be taken to protect your home or vehicles there are various kinds of locks available in the market of different techniques for example 'Transponder chip keys', which sends the signal to the transmitter at the back side of your auto's steering wheel. If that signal is received by that transmitter then your vehicle will open and if it is not detected by your vehicle then it will remain closed. Transponder keys can break, get lost or stolen. In this case we will reprogram this will provide safety to your vehicle as it removes the risk of your vehicle getting stolen.
A lot of our locksmiths specialize in different fields of work. Some deal specifically with installing closed circuit televisions to monitor the security of homes, electronic keypads, keyless and entrance alarm system devices etc. They are specially trained for this purpose and make sure that not even a small insect crosses the barrier set by them. Security is our top priority, in case you already have installed these surveillance devices then you must maintain your security systems to make sure they are up to date. While security systems evolve, so does crime, and the technology thieves use to commit those crimes, make sure if you have any problems or doubts about your system you give us a call to maintain or fix your current home security to make sure it is safe and sound.