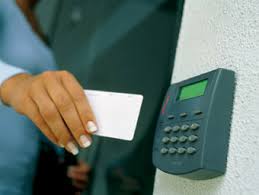 Electronic Access Los Angeles provides electronic access control (EAC) services for the residents and business owners in the greater area of Los Angeles as well as cities like Camarillo, Van Nuys, West Hollywood, Beverly Hills and many more. We have been in the business of installing top quality Electronic Access control systems for apartment buildings, condos, private homes, schools, offices, industrial complexes and many other facilities that desire the expert services of our locksmiths and Electronic Access control system specialist in Los Angeles.
Electronic Access Control systems are advanced security systems that allows you grant or deny to physical surroundings or confidential and integral computerized information systems. Electronic Access Control (EAC) is generally used as a "back-up" or secondary security system by many facility managers, government agencies and business owners in Los Angeles. At Electronic Access Los Angeles, our EAC security systems will enable you to keep tabs on all the activities going on within your environment and also allow you to record any actions that takes place from outside or from within your establishment. By making use of a single primary Electronic Access Control (EAC) mainframe you can have total control access to every office or room within your facility remotely through a single interface; thereby saving you hundreds of man-hours and thousands of dollars expenses.
At Electronic Access Los Angeles, our certified, legally bond and well trained EAC installation experts are the best in all aspect of EAC security system installation, upgrade and maintenance. Combining our years of firsthand experience and the most advanced EAC installation equipments in the industry, we can ultimately guarantee you maximum satisfaction for your EAC security system installation service. Call us today on (424) 251-9622 if require an EAC installation or upgrade services in Los Angeles.
Here at Electronic Access Los Angeles, we strongly believe in offering our numerous clients the best EAC services money can buy. Our rates are low priced, highly affordable and consider among the most competitive prices available in the industry. We are more than aware that our client deserve quality and budget friendly prices, which is why we our charges are always open to negotiation. From installation of your EAC security systems to its routine maintenance and upgrade, our reliable and trustworthy Electronic Access Control specialist in Los Angeles will be more than happy to provide you with any service you desire.
Asides from being able to keep tabs on ongoing activities in your establishment, other benefits of using our EAC security systems includes being able to keep track of employee punch-in and punch out times, productivity levels, break durations and absenteeism. In addition, our advanced EAC systems at Electronic Access Los Angeles will help you save hundreds of dollars in maintenance since you don't have to bother about changing the locks to your offices each time an employee leaves your establishment. Call Electronic Access Los Angeles today on (424) 251-9622 to request a free estimate or for any of our skilled EAC installation specialist in Los Angeles. We are never far from you!